About Modern Eye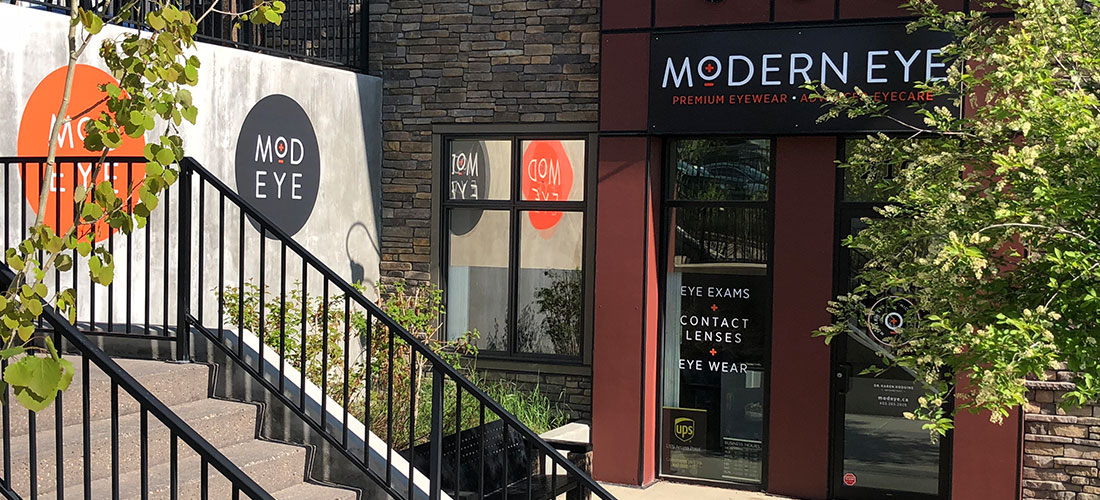 The Highest Level of Eye Care
At MODERN EYE, we are dedicated to the highest level of care for your vision and eye health needs. From eye exam to eyewear, we aspire to provide the highest quality product and services supported by the latest technology.
Locally owned
MODEYE is locally owned and operated by an optometrist passionate about Calgary, eyecare and eyewear. Formerly Montreux Family Eyecare, the clinic was acquired by Dr. Karen Hodgins in late 2017 and re-opened as Modern Eye.
Passion for quality eyewear
Glasses are exciting and should speak to your personality and sense of style. They are the first thing most people will see on your face and play a big part in how you see the world and how the world sees you. Our team will help you find the best frame from our carefully curated selection of independent and designer eyewear brands. Dr. Karen Hodgins, the owner-optometrist, is on site to provide eyecare. Our wonderfully skilled and fashion-expert opticians are dedicated to finding a style to suit your personality and image. Ready for an eye exam?
Book an appointment online anytime
!