Calgarians of all ages can benefit from optometric services. Avoiding long waits in an emergency room is just one of the many reasons to visit your optometrist for eye emergencies and other conditions considered medically necessary exams and procedures.
Coverage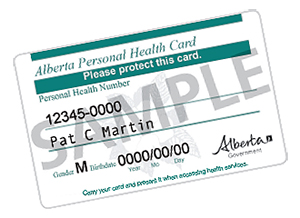 Medically necessary
exams are covered for all ages with an Alberta Health card.
What is medically necessary?
Monitoring for diabetes and glaucoma issues
Retinal detachment, defects and diseases
Eye infections or injuries
Inflammation of the eyelid
Foreign objects in your eye
Sudden changes in vision
Pre and Post-operative care for cataract patients
Regular annual eye examinations (ex: to check or update a glasses/contacts prescription) are not considered to be Medically Necessary, and as such are not covered by Alberta Health except for select groups (children 0-18 and seniors 65+).
Out-of-province visitors
Certain provinces (i.e. Quebec) may reimburse the patient for out-of-province medically necessary vision expenses. However patients from out of province must pay for services up front and may apply for reimbursement to their home province.