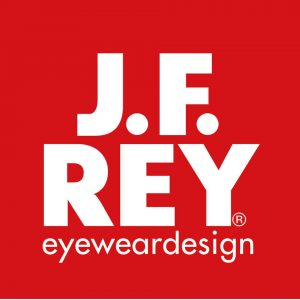 It only took Jean-François Rey about fiffteen years to add his name to the list of the world's leading design talent. Time and again, he translates his inspiration from art, architecture and technology into trendsetting designs, each time changing the face of eyewear.
Contemporary, up-market, bold, technologically sophisticated … there is no lack of adjectives to describe J.F. Rey's collections.
J.F. Rey Collections
Homme (Men)
Femme (Women)
Petite
Kids & Teens
1985
The brand embodies Rey's style: modern, edgy design evolved in a constantly advancing creative atmosphere. Being fashionable is not a concern: every frame is unapologetically off-beat and filled with character down to the very tip of the temple.
As for J.F. Rey's design team, they find inspiration everywhere. Just observing a particular detail or bending a shape can spark an idea. The artful part is turning this surprise discovery into a compelling concept.
J.F. Rey's concepts unfold through bold color choices, exclusive material pairings, expert manufacturing, and then finally, its true irreverent nature materializes. Be it men's, women's or unisex, J.F. Rey's models attract a discerning clientele, who appreciate elegance and creativity, unimpressed by fads and marketing hype.
More: JFrey.fr