What's new?
Exciting news! In September 2017, Dr. Karen Hodgins opened Modern Eye in the space previously occupied by Montreux Family Eyecare.
As a convenience for patients, the now-closed Montreux Family Eyecare (Dr. Michael Yu) transferred patient files to Modern Eye. Dr. Yu is planning on practicing some distance away, so the new doctor (Dr. Karen Hodgins) has assumed custodianship of the patient files. Your patient files and copies of your prescriptions remain secure and accessible to you during normal business hours.
Your patient file
Dr. Hodgins is pleased to continue care for you and your family. To continue with Modern Eye, make your next appointment with us and we will continue your file here.
All patients will continue to receive recalls (exam reminders) unless you request otherwise.
Should you wish to have your file transferred elsewhere, please contact us with transfer instructions.
Due to limited contact information in Dr. Yu's files, we were unable to notify all patients of this change, so we apologize if you did not receive this information directly. In an effort to notify all patients, we have updated our recall e-mails, the website and telephone system to inform of the change.
To contact former owner Dr. Michael Yu, see the Alberta College of Optometrists registrant directory.
The future looks bright!
Exciting changes are coming! We have already brought in some amazing new eyewear brands and an exciting re-design of the inside of the clinic is coming soon!
Who is Dr. Hodgins?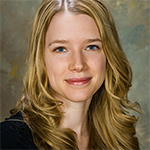 Dr. Karen Hodgins is an experienced optometrist and local resident who was born and raised in the Calgary area. She is excited to welcome existing and new patients to the clinic. She has invested significantly in new exam equipment and stocking the eyeglass dispensary with extensive new frame selection and premium independent brands and looks forward to getting to know you and your family.
The new clinic will continue to serve all family members, from babies and teens to adults and seniors. The website now features information on our extensive eye exam and medical eyecare services.
WE LOOK FORWARD TO SEEING YOU SOON!